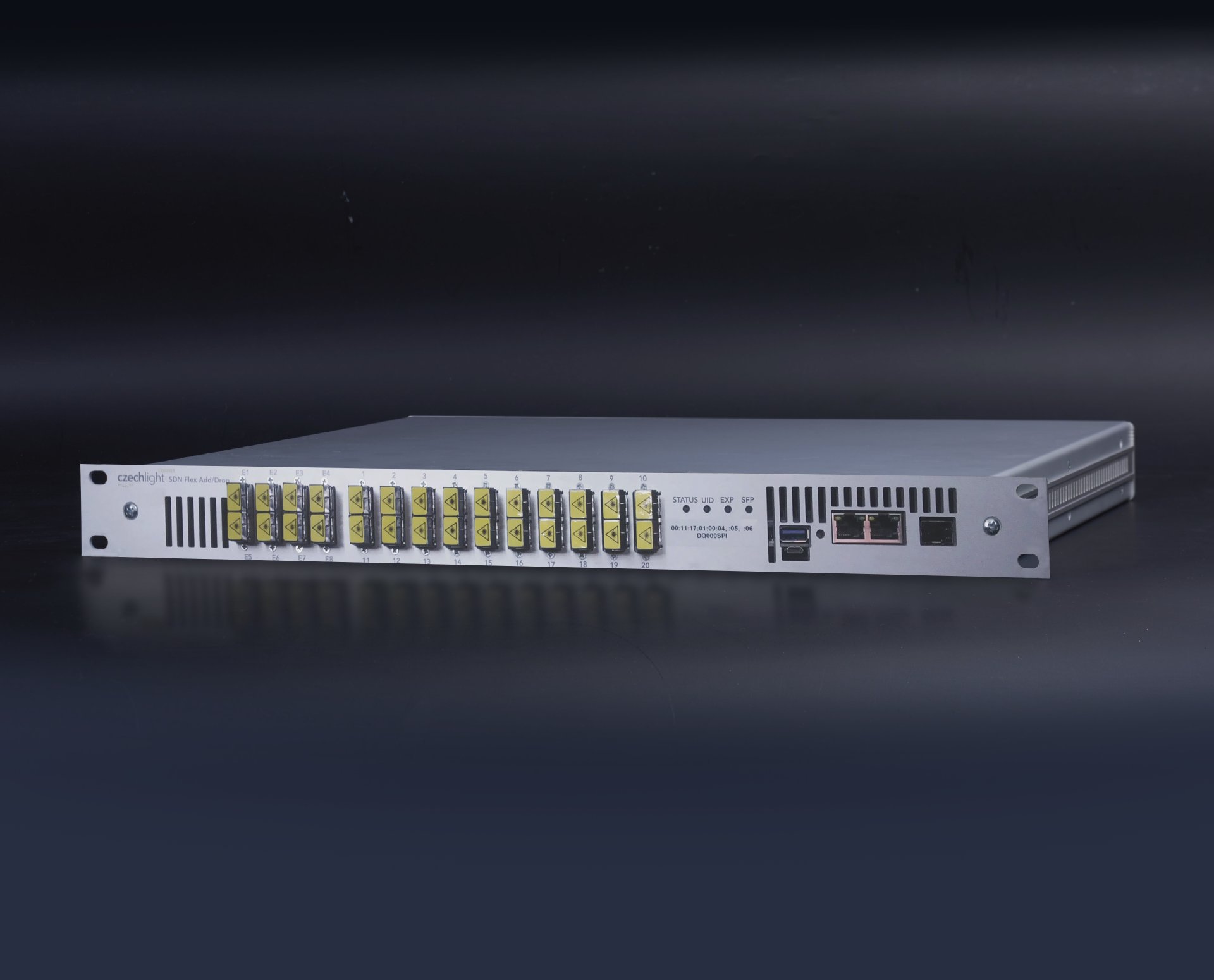 SDN ROADM
Reconfigurable Add Drop Multiplexers route wavelengths between long-haul fibers and local connections. This is the basic building block of an Open Line System.
Product description
Our flagship Flexgrid, Colorless, Directionless ROADM solution. Contentionless feature available via redundant Add/Drop modules.
Build up to eight-degree ROADM from Line Degree modules (one per each long-haul connection). Several options are available for local termination of signals via different Add/Drop modules.
Built-in Optical Supervisory Channel at standard 1511 nm eliminates the need to provision an out-of-band management network. No additional amplification for links of up to 25 dB.
SDN control via NETCONF and YANG. Standard 1U form factor, redundant and hot-swap power supplies and fans.
Schematic Diagram
Areas of Use
| Product Type | Use |
| --- | --- |
| Line Degree ROADM Module | Each ROADM site requires one Line Degree per each connection to nearest ROADM node in other city ("degree"). Up to eight-degree ROADMs can be built. |
| Add/Drop ROADM Modules | Terminate connections locally. The Add/Drop box connects to each Line Degree module by an "express" patch cord. |
| In-line amplifier | Extends reach of Line Degree ROADM modules |
Products
| Mark | Use |
| --- | --- |
| CL-R-LINE | For connections towards other PoPs. |
| CL-R-AD-FLEX | Adding and terminating up to twenty channels locally. This model provides full control over spectrum, and is therefore suitable for most demanding scenarios with Alien Wavelenghts (AW). |
| CL-R-AD-COHERENT | Local add/drop optimized for coherent channels. Eight channels per one chassis. |
| CL-R-AD-PASSIVE | Adding and terminating channels locally. Optimized fully passive solution for up to eight connections on two-degree nodes. |
| CL-INLINE | C-band amplification. Suitable for in-line installation in scenarios where ROADM nodes are more than 25 dB apart. |