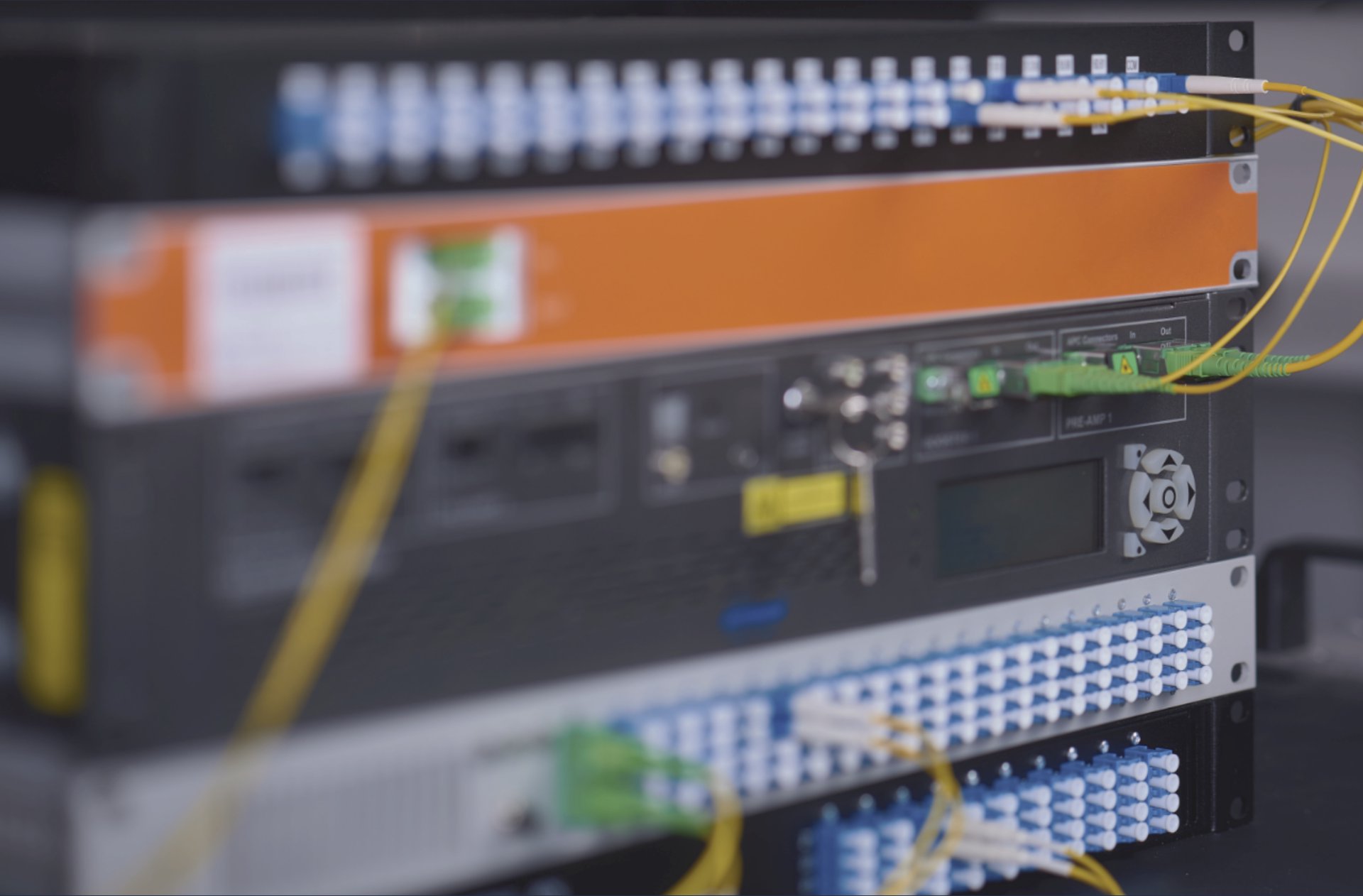 Czech Light
was created to offer affordable and practical solutions. We simulate real-life conditions in testbeds and laboratories with a photonic infrastructure comprising of over 3000 km of optical fibers. We are able to push the frontiers of optical network solutions.
One step ahead
We are constantly learning. In our research we work with state-of-the-art technologies, and we apply our know-how in developing production-quality prototypes. New elements are thus immediately available for use – both technologically, as well as for their timeless design.
We keep design expenses low
We are able to reuse one optical fiber for numerous transmission systems simultaneously. We use the C- or L- bandwidths, or apply bidirectional transmission.
Variability
Optical network components comprise a modular system. The elements are controlled by an open, custom-made software which allows the device to be used for experimental purposes, as well as for the production process. It also supports advanced options of remote control and monitoring.
Open solutions
The software for all devices is based on Linux and the device management uses NETCONF and YANG standards. For our optical networks, we can also apply an SDN.